Skip to main content
It looks like you're using Internet Explorer 11 or older. This website works best with modern browsers such as the latest versions of Chrome, Firefox, Safari, and Edge. If you continue with this browser, you may see unexpected results.
AAXA Mini Projector (Faculty Checkout)
True Native 1920 x 1080 (1080p) Resolution
30,000+ LED Hour with Solid-State LED Light-Source
BT, Screen Mirroring, and Media Player Onboard
Projects up to a 120" image*(In low-light conditions)
Powerful 38 Watt Lithium-Ion Battery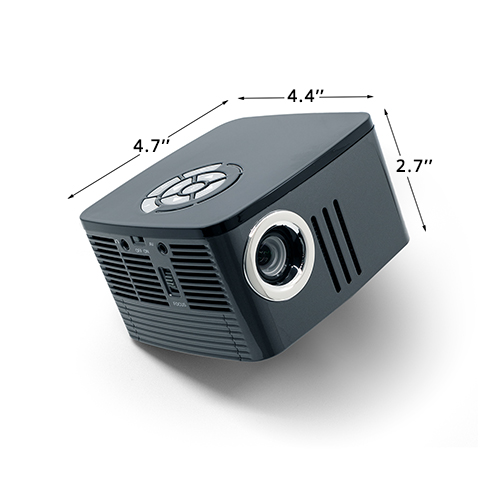 Package Contents
VGA Adapter Cable
Composite AV Cable
Wall Charger
Tripod
User Manual
Catalog
AAXA P7 Mini Projector (Faculty)

This link will show you what is currently available to checkout this semester.
Resources for Equipment
User's Guides and Support
FSCJ Help Desk
(904) 632-3151 or (877) 572-8895