Skip to Main Content
It looks like you're using Internet Explorer 11 or older. This website works best with modern browsers such as the latest versions of Chrome, Firefox, Safari, and Edge. If you continue with this browser, you may see unexpected results.
Bohnanza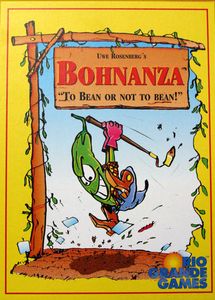 Bohnanza is about planting, trading, and selling beans - 11 kinds of beans. Players try to collect large sets of beans to sell for gold. There is limited growing space and always new beans to plant. To avoid planting unwanted beans, players trade them to other players who want them for their bean fields.
Difficulty