Skip to Main Content
It looks like you're using Internet Explorer 11 or older. This website works best with modern browsers such as the latest versions of Chrome, Firefox, Safari, and Edge. If you continue with this browser, you may see unexpected results.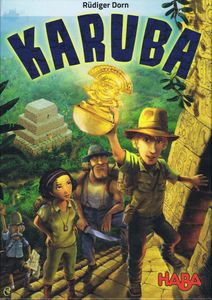 Karuba is a tile-laying race game with players starting with boards that are identical, and one player drawing tiles that they all will use. They race to get their explorers to temples first and earn points. Along the way they can collect additional points by collecting items off the paths they create.