Skip to Main Content
It looks like you're using Internet Explorer 11 or older. This website works best with modern browsers such as the latest versions of Chrome, Firefox, Safari, and Edge. If you continue with this browser, you may see unexpected results.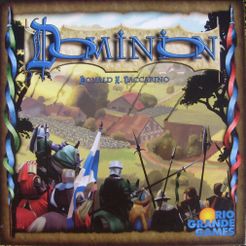 In Dominion, each player starts with an identical, very small deck of cards. In the center of the table is a selection of other cards the players can "buy". Through their selection of cards to buy, the players construct their deck on the fly, striving for the most efficient path to the precious victory points by game end.