Biotechnology edited by Dr. Deniz Ekinci (2015): IntechOpen
Over the recent years, biotechnology has become responsible for explaining interactions of biological tools and processes so that many scientists in the life sciences from agronomy to medicine are engaged in biotechnological research. This book contains an overview focusing on the research area of molecular biology, molecular aspects of biotechnology, synthetic biology and agricultural applications in relevant approaches. The book deals with basic issues and some of the recent developments in biotechnological applications. Particular emphasis is devoted to both theoretical and experimental aspect of modern biotechnology.

---
Environmental Biotechnology edited by Marian Petre (2013): IntechOpen
Taking into consideration the outstanding importance of studying and applying the biological means to remove or mitigate the harmful effects of global pollution on the natural environment, as direct consequences of quantitative expansion and qualitative diversification of persistent and hazardous contaminants, the present book provides useful information regarding New Approaches and Prospective Applications in Environmental Biotechnology. This volume contains twelve chapters divided in the following three parts: biotechnology for conversion of organic wastes, biodegradation of hazardous contaminants and, finally, biotechnological procedures for environmental protection.

---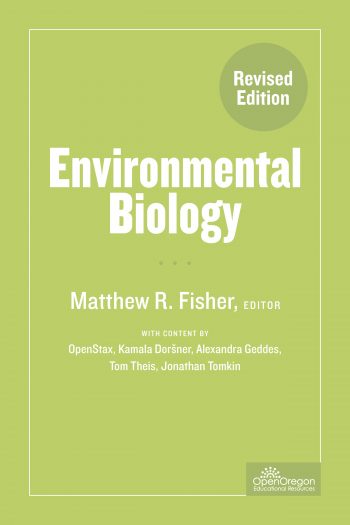 Environmental Biology by Matthew R. Fisher: Open Oregon Educational Resources
This open textbook covers the most salient environmental issues, from a biological perspective. The text is designed for an introductory-level college science course. Topics include the fundamentals of ecology, biodiversity, pollution, climate change, food production, and human population growth.

---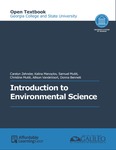 Introduction to Environmental Science 2nd Edition: by Caralyn Zehnder (2017): University System of Georgia
This course uses the basic principles of biology and earth science as a context for understanding environmental policies and resource management practices. Our planet is facing unprecedented environmental challenges, from oil spills to global climate change. In ENSC 1000, you will learn about the science behind these problems; preparing you to make an informed, invaluable contribution to Earth's future.